This is the homepage of AEG Soft. We are a group of two persons (Andy & Pippo) that, from 1983 to 1995, have developed and cracked programs for the immortal Commodore 64.
Nowadays, Andy is a good computer programmer (PC I mean) and Pippo is a qualified agent.
But we haven't forget ours first love (C64) and Pippo is still using it also for work.....
YOU WONDER!!!!!
If you haven't ever seen a C64, you must know that, instead of PC, that requires Megs of ram for playing stupid games, the Commodore, with only 64K, permits you to use great games with an excellent sound.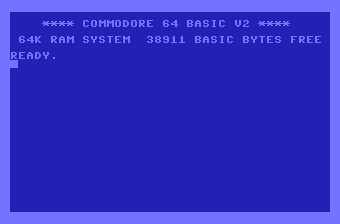 A screenshoot of the presentation screen of C64 (just powered on)

AEG Soft programs consist in utilities (aeg turboloader, aeg viruskiller, aeg compactor +3, etc) and in games (totally new or modified) like: Peracchia in Urbek's castle, Italy '90 Microprose soccer, Peracchia: escaping from Urbek's castle, Mario Adventure, PornoBarbarian II, Mario goes to diamond, Usa '94 Microprose soccer, etc...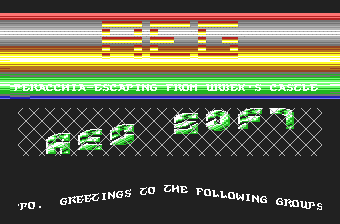 screenshoot of an intro



AEG Soft history page

Links page

Emulator Page

AEG Soft's programs page

Italians demogroups page

Programs page

---



Choose:


[ 2 pages backward | Previous Page | Next Page | 2 pages forward | Next 5 | List all ]

Want to join the ring?
---
This site has been graphically accessed times since 9 april 1997.
---
This site was

and is optmized for

---
This page was hosted by

Get your own Free Home Page
codice amico Sorgenia
convenzione Genialloyd
convenzione Genertel
codice sconto genialloyd
riparazione elettrodomestici